Camp Activities/ Key Program Highlights
Our little ones will enjoy lots of camping themed activities including putting up tents, building campfires, toasting marshmallows and singing campfire songs.  
The children will also be exploring nature with water play, bug hunts, exploring animals found around campsites, finding and collecting natural materials for their camp/campfire and to use in craft activities such as making sun catchers, wind chimes and sound shakers.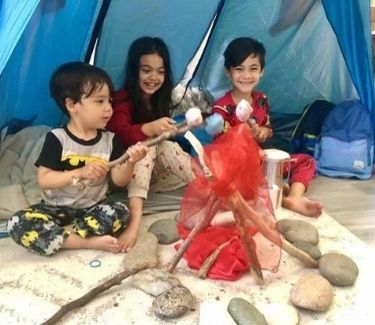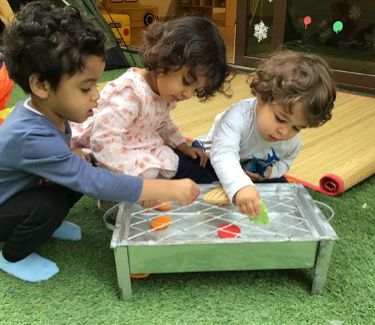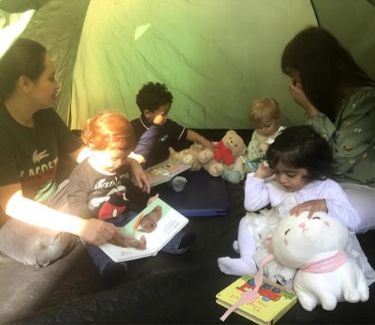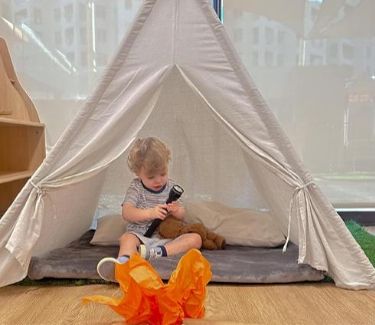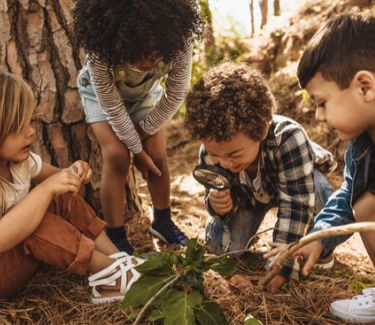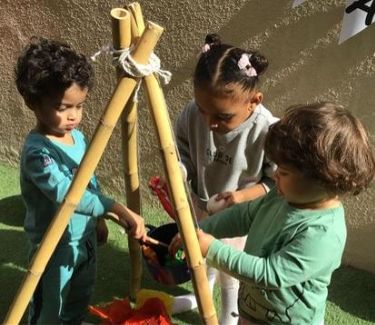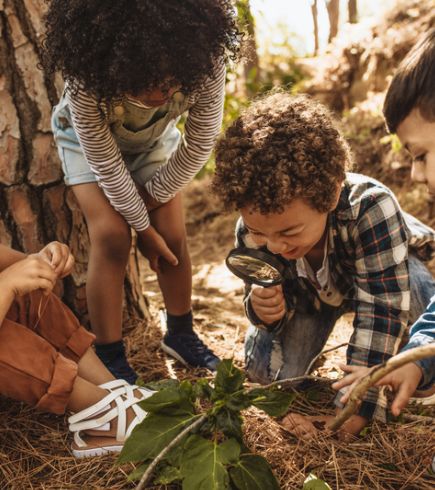 How your child will learn, improve and grow.
Searching for materials for camp the children will practice:
- Problem solving
- Critical thinking
- Math skills such as sorting by type and size
- Identifying different animals and creatures and understanding their habitats
- Exploring and appreciating nature and natural resources
- Building life skills
- New vocabulary