Summary
Enrolling your child at Blossom Nursery is a easy as 1, 2, 3, 4.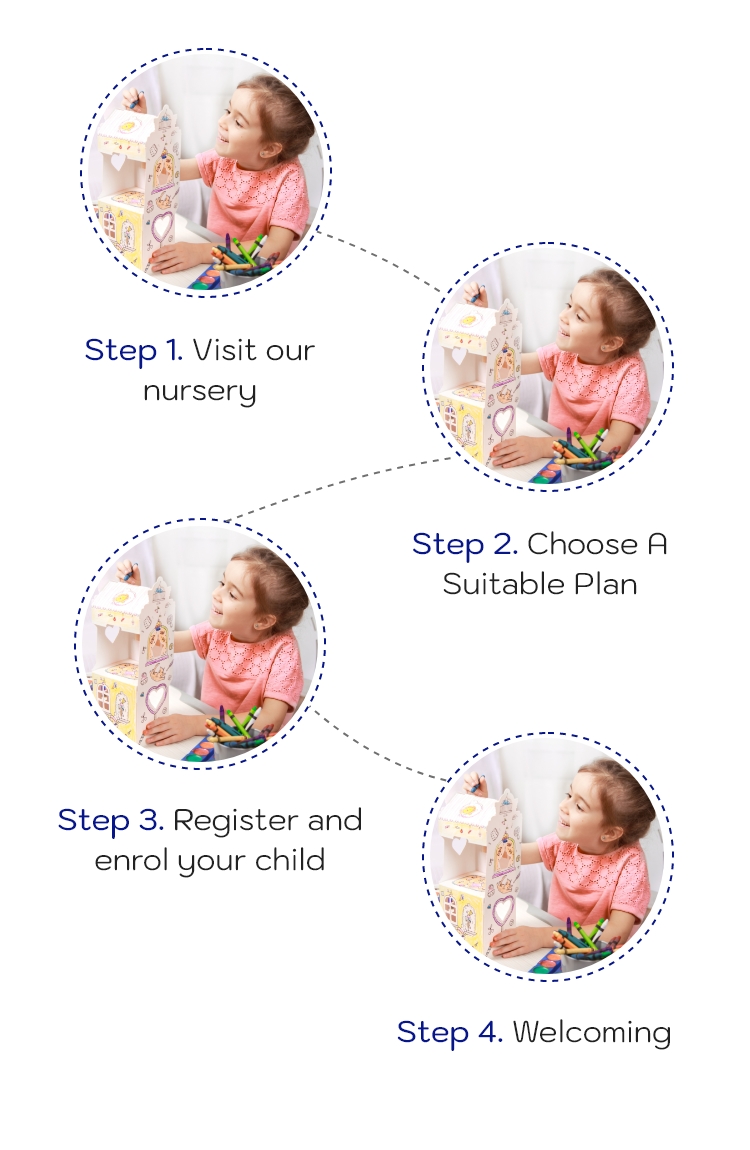 1. Visit Our Nursery
At Blossom Nursery we have an open door policy where parents can see what is taking place in the class room and the entire nursery.
Once you let us know that you're interested in Blossom Nursery, we'll invite you to tour your preferred branch. This is your chance as a parent to ask all sorts of questions to ease your mind. The tour will also give you an insight on the educational activities as well as your child's potential teacher and schedule. We'll also inform you on the different payment plans and timing options as well as our Inspire Me Cuisine food menu options. You also need to mention any special requirements or medical conditions that your child may need focus on.
To request a tour please complete-and-submit the form below and our friendly team will contact you within 48 hours to confirm the tour timing.
Note, due to COVID restrictions we require that all tours are pre-booked and that a PCR test result or a vaccination card is presented to management prior to the visit.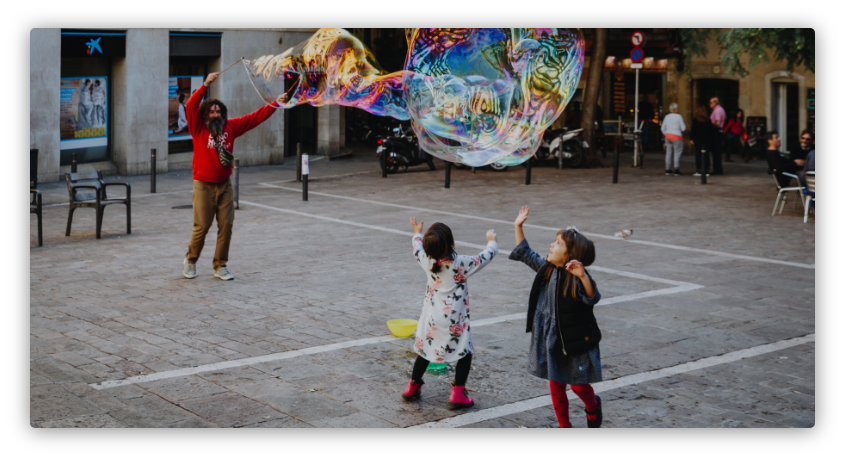 2. Choose A Suitable Plan
Is your child below 3 years of age? Well the good news is you can choose flexible day options, minimum of 2 or 3 days a week, and a maximum of 5 days. We are open from 8am to 5pm so you can choose short days 8am-2pm or longer days such as 8am-4pm and 8am-5pm options. For children who are in FS1 and FS2, 5 days minimum 8am to 2pm is recommended to prepare them for big school and ensure they have reached all their milestones as per the (EYFS) Framework.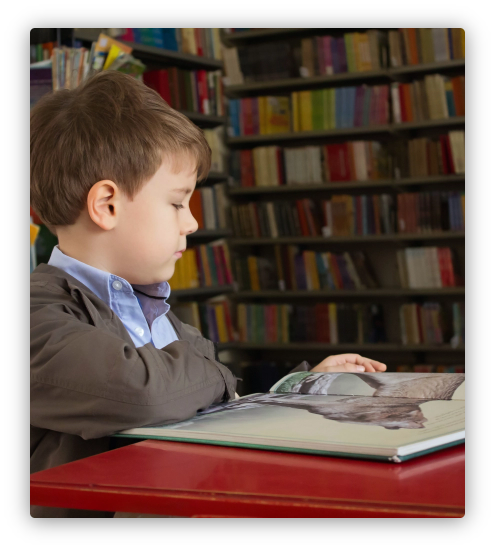 3. Register And Enrol Your Child
To register you can either pay after your tour AED 2,000 (AED 1,000 for registration and AED 1,000 for medical) to reserve your child's seat until you transfer the term payment, or request the bank details and invoice to be sent to your email and transfer the term plus registration fees in one go.
You will be sent a list of (required) supporting documents which you need to provide, and forms which you'll need to fill, sign, and send back. These include:
1) Completed application form
2) Completed medical form
3) Photo of your child
4) Copies of child's EID (front and back), visa and passport
5) Copies of the Mother's EID (front and back), visa and passport
6) Copies of the Father's EID (front and back), visa and passport
7) Copy of the child's vaccinations record, and lastly 
8) Copy of the child's birth certificate
Once registered, you will receive a welcome email and a welcome kit which includes one free Blossom Nursery T-shirt.
4. Welcoming
Once your child is registered with Blossom, you will receive a welcome email from your Centre Director with clear instructions on how to prepare your child for nursery and what you need to send with your child (e.g. 2 water bottles, spare clothes, socks).
Integrating Your Child Into The Nursery Environment
Your child will be put on the integration plan that best suits his/her needs and ease anxiety that they may experience in the first days, weeks, or month time. 
This will also help put your mind at ease knowing the phases your child is going through, and play an active role in his/her transition.
Welcoming Pack
Part of your welcome kit will include the Blossom Nursery T-shirt which is made from organic cotton and is very soft and comfortable to wear throughout the day, especially in the hot summer months.