Working At Babilou - Our Values
Our core belief is that our people are our greatest asset. That's why we have built a culture that places people at the heart of everything we do: Join Our Family Today!
At Blossom, people always come first. We prioritize creating a supportive and inclusive environment where our team members can thrive. Their well-being, growth, and happiness are paramount to our success.
By joining our team, you become part of a collective force that is driven by a shared vision to make a meaningful impact. Together, we will break barriers, exceed expectations, and achieve remarkable things. Your unique skills and perspectives will play an instrumental role in driving innovation, shaping our future, and leaving a legacy.
Working with us is an opportunity for you:
At Blossom by Babilou, we believe in the transformative power of aligning your career with your true passions. We're not just offering a job; we're providing a platform where your enthusiasm and motivation can flourish. We're dedicated to helping you unleash your full potential and achieve the extraordinary.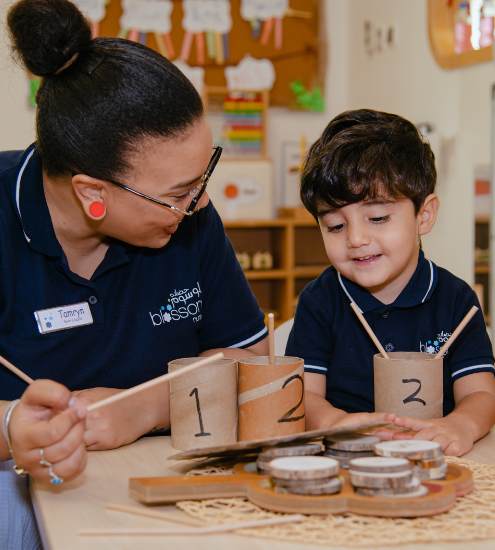 Experience Life at Blossom: Join Our Team
- Become a cherished member of our close-knit family of passionate experts. In our dynamic and fast-paced environment, we wholeheartedly pursue excellence while prioritizing a positive and nurturing atmosphere for our own personal growth. Every single day, we push the boundaries, embrace risks, foster innovation, and embark on a collective journey of learning and development.
- Join us in experiencing the joy of making a profound impact on the lives of our little ones! Through our meaningful work, we create value and serve as guiding lights, inspiring and nurturing their innate curiosity at every stage of their development. Together, we shape their futures and contribute to the growth and well-being of the next generation.
Unlock a whole new world of work experience like never before!
- At Babilou Family, a global leader in Early Years education spanning across 12 countries, we break down the barriers and offer you unparalleled global exposure.
- We prioritize your well-being and genuinely listen to the unique needs of our families. We firmly believe in the mantra of "Happy Teacher, Happy Children," recognizing that when you feel fulfilled and supported, the positive impact on the children in our care is immeasurable.
- We understand the importance of acknowledging your expertise, and we are committed to providing a rewarding career path that aligns with your skills and aspirations.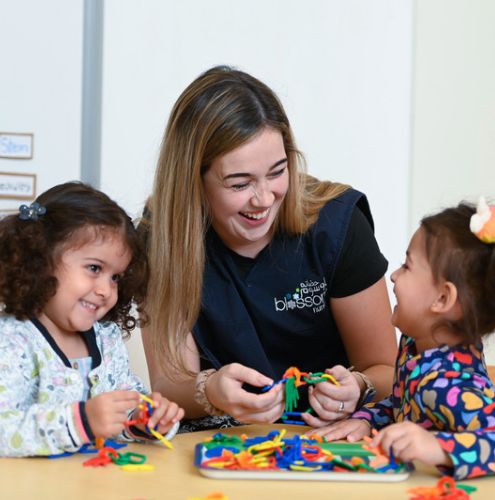 Voices of Success
Authentic Experiences and Triumphs Shared by Our Extraordinary Team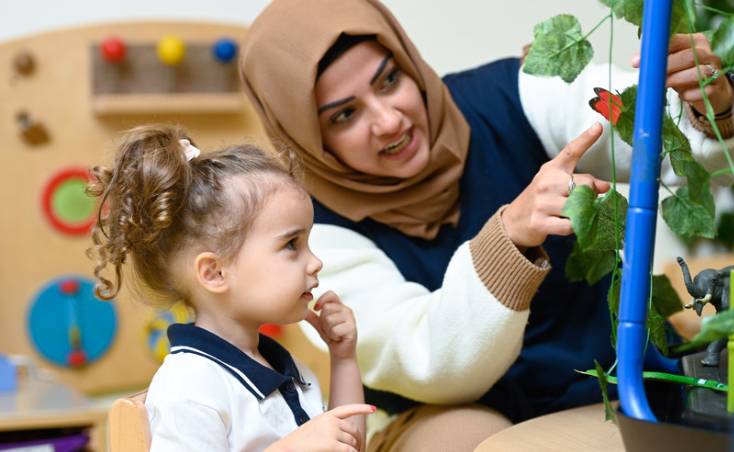 A Journey of Innovation and Growth
I am grateful to be part of an organization that encourages innovation, values teamwork, and fosters personal growth. The opportunities provided here have helped me unleash my full potential and achieve remarkable milestones in my career.
-Name, Designation
Empowering Success through Continuous Learning
Being a part of this incredible team has been a transformative experience for me. The supportive work environment, coupled with the emphasis on continuous learning, has empowered me to push boundaries, overcome challenges, and evolve both personally and professionally.
-Name, Designation