Our Philosophy And Approach
The first 5 years of a child's life build the foundations of their future development and potential in adult life.  Research demonstrates  that early childhood education is an essential building block for a child's future success, building a strong foundation for lifelong learning and learning abilities, including cognitive and social development.
Children learn best when they feel comfortable and happy in their environment and at Blossom nurseries we believe in providing an environment that maximizes each child's development and learning opportunities.   At our nurseries, each child and parent becomes part of our family. 
We believe our curriculum should reflect the children, families, and wider community within which we are located.  At Blossom we are continually developing our pedagogical approach in response to the realities of the modern-day world. Our modern approach to the Early Years Foundation Stage curriculum creates opportunities for teachers to foster open-ended, child-led activities which harness the child's intrinsic curiosities. Furthermore, we believe children are inherently connected to nature and at Blossom it is our pedagogical imperative to nurture this connection. 
At Blossom nurseries we believe in providing an environment that is appropriate for enhancing each child's development.  It has been said that play is a child's work. At Blossom we create opportunities for play, discovery, and exploration, to support each child's growth and development. We believe each child is unique, and the educator's role is to scaffold a child's development at the pace suitable to them. 
When your child leaves our nursery to move to their next chapter of schooling, they will be a confident and curious learner with strengths in all areas of development including personal, social, and emotional development,  language and communication, numeracy and literacy. We believe our role is to support not only a child's overall development, but also foster a love of learning!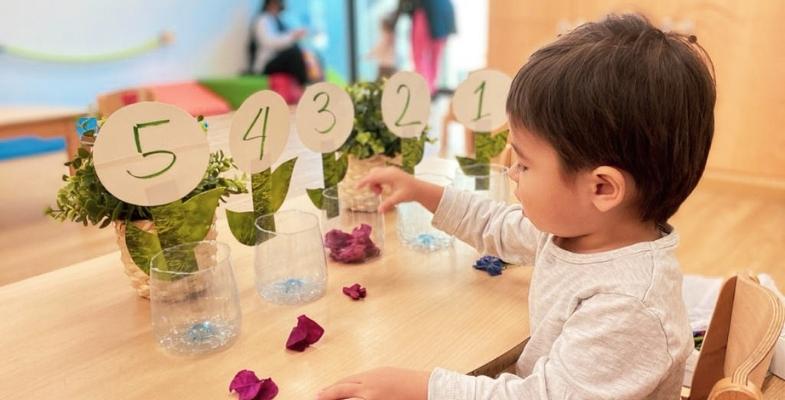 The Benefits Of Attending A Nursery
As a parent, there are many decisions you need to make for your young child. One of those major decisions is whether or not, and when, you should send your child to a nursery. We are here to support you in making the right decision for the optimum benefit of your child.

The early years are viewed as a critical period in a child's life, this is the time when character, emotional intelligence, intellect, and behaviours are shaped. The nursery environment is an important space where children begin to explore and develop at their own pace in a safe environment. They will learn how to communicate, express their opinions and feelings and forge those first friendships. Every social interaction with peers and teachers in the nursery helps to develop children's communication and language skills and increase their vocabulary through a wide range of contexts. They get to explore and discover new things,and develop the ability to  become more independent.
Being in a nursery is a great new adventure for your child, it will allow them to build a wide range of new skills while constantly exploring their environment and will develop their independence.
Book a Tour Today
Get in touch with us to book a tour at one of our nurseries, or to enquire.