About Us
Who We Are
Experts In Early Years Education With Child Specific And Holistic Offering For Children From 8 Weeks To 5 Years Of Age
A seed was planted in 2009 from which something magic grew and and has become a beautiful tree with strong roots and many green leaves and flowers. Like the flowers of our logo, our children's brains blossom academically, physically and emotionally and our ethos embraces their bodies,  minds and their understanding of our planet.
Blossom Nurseries was born with a  mission of supporting Early Years education in the UAE. We truly believe that  every child deserves to get the best start of their journey in life that will drive their future life as adults and maximize their potential. Research shows that 90% of a child's adult intelligence is formed by the age of five and we aim to maximize this development by offering educational activities and experiences that promote optimal brain development.
We are an extension of your family. 
In the UAE, children are raised amongst their families, with the love of their parents and sometimes grandparents, but also often supported by a nanny who will provide the first care for a little one. They spend time interacting with friends in the playground enjoying  free play and self-discovery, which is crucial for their development. At our nurseries, guided by our experts, they will be supported through suitable age-appropriate stimulations and activities and will connect socially and emotionally with other children in a controlled environment. 
We are evolving along with families' need changes and the world around us.
The recent years the emerging trend of women in the working world, has changed the landscape of the market and the needs of families for a safe structure to take care of their children.
Finally, we understand that Early Years education is not  a trend but a reality, and that through a quality education our children will become the drivers of our future world and could make  positive impact son the planet and people. 
We are pioneers and our mission perfectly follow the ambition of the region.
Considering all these important facts, the evolving market evolving and the strong ambition of the UAE to become a world leading nation, we created a pioneer brand 10 years ago that  focuses on the child first and will evolve People, Planet and Prosperity. 
Thanks to all our families, and our talented team, we have become one of the leading providers of Early Years education in the UAE. Together with each family, we ensure that each child's nursery experience is a nurturing foundation of learning, offering  a bright start and promising future. We are your child's second Home.
Our Story
Blossom Nurseries are part of the beautiful journey of the Babilou Family…
Founded in 2003, the Babilou Family is one of the world leaders in preschool and early childhood education. They are the leader of their activity in the European Union and are established in 12 countries, including the Middle East, France, Germany, Switzerland, Netherlands, South America, United States, India and Singapore. With more than 3000 Babilou Family structures, children's clubs and schools, and 12,000 committed professionals, the group welcomes nearly 60,000 families to its organizations each year and is committed to offering their children the highest level of education thanks to their unique global expertise.
In 2015, the Group started its journey in Dubai with just four Babilou nurseries. In 2017, the Blossom Nurseries, Dubai leader in Early Years education, and one of  the first eco-nurseries, joined the family with five centers providing a high level, qualitative educational offering to every child through their unique, modern EYFS curriculum. In 2019, the Group decided to welcome the Seashells Nursery, a nursery with an excellent reputation within its community. Bright Kids Nursery in Abu Dhabi is the latest addition to this beautiful adventure  and the Babilou Family  now has more than 400 experts in the UAE, who strive everyday to provide the best environment for every child to grow and make a positive impact on the world of tomorrow. 
Today, the Babilou Family is strictly respecting local Covid-19 regulations. In the context of the Covid-19 pandemic, Babilou Family has never stopped supporting families and children and in this context, following the lockdown and closure of nurseries, immediately launched its own Blossom e-learning unit and a new brand 'Inspire Me at Home' offering. 'Inspire Me at Home' perfectly answers the needs of families who are looking to recreate a nursery experience at their own home, with the support of qualified and experienced EYFS experts. 
With its three brands - Blossom Nursery, Bright Kids Nursery and Inspire Me - the Babilou Family has become a strong reference and trusted partner for many families across the UAE.
Our Experts In Early Years
Blossom is, above all, the story of passionate, committed, positive experts in Early Years education, who strive every day to provide the best environment and tools for every child to become who they want to become. Our early years' expertise helps us understand the individual nature of a child and their developmental needs. Our team is committed to pursuing knowledge; they are continually researching and learning to implement global best practices and this, along with us being part of  the Babilou family, allows us to deliver the best programs that  your child's growth.
Our expert team consists of people from all over the world and embodies a wonderful diversity of cultures and languages, while being driven by the Arabic traditions. All our teachers and assistants, our nurses and our center management teams have years of experiences in their various fields, including nurseries, pre-schools, kindergartens, the medical field or even hospitality.
Every day everyone in our team strives to create the perfect environment to inspire the future generations and become active architects of tomorrow's world.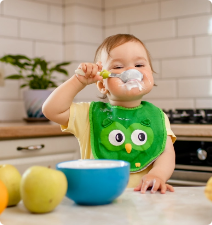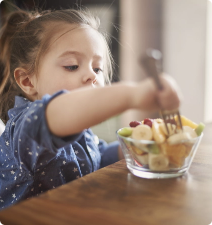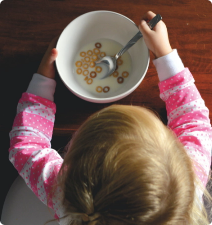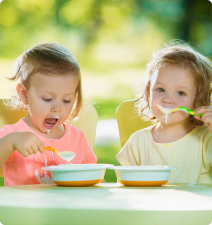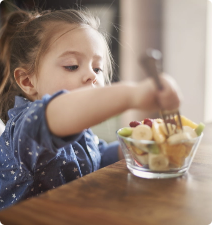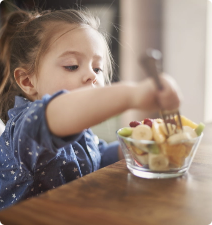 Our Values
Passion, Empathy and Humility.
We love, we live and breathe Early Years. 
We respect, we listen, we acknowledge everyone's emotions, from the little ones through signs to our partners with conversation and body language. 
We celebrate everyone unique personality and background, we learn from each others and every day we enrich and create a diverse Family.  
Excellence, Quality and Innovation.
Every day we strive for a better version of ourselves: while we follow strictly high standards of quality in all our nurseries, we always challenge the status quo and reinvent ourselves, to fully be in the present and create the future: an environment of inspirational and endless learnings.
People, Prosperity and Planet.
We believe in everyone's talents and every new journey starts with them, their story, their own passion and what they would like to become. This makes our family so unique: the human is at the center of everything we do. 
We inspire, we elevate, we grow all together to act positively on our environment and tomorrow world. 
Book a Tour Today
Get in touch with us to book a tour at one of our nurseries, or to enquire.